Our impact is measured in the lives we have changed, with each girl who was enabled and encouraged to continue her education when it didn't seem possible, and with the next generation that will grow up with the expectation of an equal education regardless of gender.
200+
girls and young women have benefited from our scholarships and a further 200 currently receive financial assistance.
+18%
On average, our students increase their exam scores by 18% after beginning our tutoring programs.
95%
of our students pass their examinations, compared to 65% in the state of Karnataka at large.
70%
find jobs and careers that enable them to overcome the expectation of dependence. This includes 7 doctors and 30 engineers.
72%
of our students receive first class status (scores above 60%) and 28% pass with distinction (scores above 85%).
100%
Our programs boast a near 100% retention rate, indicating that we are providing the level and type of support Indian young women want and need.
Student Stories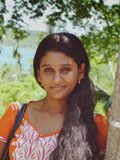 Priya
I am a senior test engineer at Tech Mahindra in Bangalore. I am a successful woman today because of Meenakshi Foundation. Until I was 10 years old, I lived in Mysore, where my father had an Ice cream factory. When he lost his business, my family had to relocate to Bangalore where he searched for low-paying work. I am a good student who loves learning. After I finished high school, though, my parents were not in a financial position to support my higher education, so I had little hope of going to college. I thought of working and continuing my education via a correspondence course, which was not a great option, but I had nowhere to turn. Then I found Meenakshi Foundation. It was the turning point of my life! Meenakshi agreed to sponsor my education, and I was able to graduate from university and go to work at Cognizant Technology Solutions as a software engineer. I also completed my master's degree in computer science while working, paid for entirely by Meenakshi Foundation. I am forever grateful!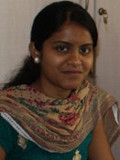 Dhanalakshmi
I am pursuing my bachelor of medicine degree at the BGS Global Institute of Medical Science. I have wanted to be a doctor since I was young, and because of Meenakshi Foundation, I am close to achieving my dream. Let me explain why I want to be a doctor. My mother, who is the sole breadwinner for my family, works as a tailor in a garment factory in Bangalore for very little salary. Her health has always been poor, and because of my studies, I have been able to understand her issues and help her. My father is also a tailor, but he works from home and earns very little money. I have always been a strong student and I am determined to continue my studies, even though I have many years to go. I will also have to serve for one year in a government hospital. I hope to help not only my own family, but also poor people in my country. My younger sister is studying to become an engineer, supported by Meenakshi Foundation.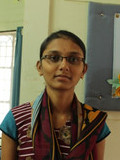 Madhuri
I am pursuing my bachelor of medicine degree, thanks to Meenakshi Foundation. After completing my pre-university studies I am now at Kodagu Government Medical College. The road to get here has not been easy, but I am determined to succeed! My mother lives in a one-room house in Bangalore. I am her only child. My father, a construction worker, left my mother for another woman, leaving her to support the two of us. She works long hours as a cook for an older couple nearby, earning very little, barely enough to pay for rent and food. Friends help out when they can, but most are also very poor. Despite the fact that my mother is not educated, she supports my becoming a doctor. She is the strongest person I know, with a great spirit, despite her many hardships. I want to make her proud. I love my studies and meeting new friends. While I have a long way to go, I know I will get there!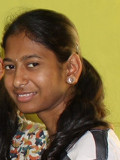 Kiran
I am a studying for my bachelor of computer applications degree. I had hoped to study engineering, but my family was struck by tragedy during my mother's last pregnancy, which resulted in her losing not just her baby, but becoming paralyzed. So I chose a less demanding course of study, for now. My older sister stepped up to take care of the family, putting her education aside. When my sister got married and moved out of our home, I had to care for my mother. Even though my schedule is difficult, I am strong and will continue my studies. I get up very early and make breakfast for my family before heading to classes. Then I return home to make dinner and do housework, often staying up past midnight to study. Thanks to Meenakshi Foundation, I have a full scholarship as well as a mentor, Sangeeta, who has finished college and works for a software company. From her, I draw inspiration!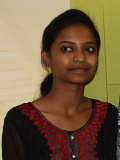 Swathi
My number one dream is to become an engineer, and with support from Meenakshi Foundation, I know I will achieve it! I come from a family that is not educated. My father works as a mason, which is difficult work, and he has trouble financially. One of my sisters is married, and another finished her bachelor's degree but is not working due to health issues. I love to study and learn about the world. In my spare time, I make paintings and spend time with good friends. Once I become an engineer, I will get a good job, and then help my parents and give back to other students so they can also become educated.