Who We Are
From the first time Swiss-born Regine Oesch-Aiyer visited India forty years ago, she knew she'd found a passion that would last a lifetime.
In 2007, moved by the plight of Indian girls who struggled for a basic education, Regine founded Meenakshi Foundation with the goal of educating the girls of South India. She selected the name based on her visits to the famed Meenakshi Temple in Madurai, Tamil Nadu. Meenakshi, the wife of Shiva in the Hindu pantheon, his other half that makes him whole, is the principal deity in the ancient city of Madurai, the most revered shrine in India devoted to the feminine.
In 2009, Meenakshi Foundation Board member Elsbeth Jordi, who encouraged Regine to found her foundation in the U.S., created Meenakshi Verein, based in Bern, Switzerland.
Our Mission
Meenakshi Foundation sponsors higher education for underprivileged young women in South India, clearing a path from child marriage and domestic violence to economic freedom and independence.
Working closely with our Indian-based NGO partners, who provide the infrastructure, personnel, and day-to-day management, we help identify the girls, provide financial support and oversee program delivery. We fund high school and college education and assistance with job placement.
Every girl in India deserves an education.
We expect our girls to perform at a high level and to be motivated to achieve. At the same time, we expect them to mentor younger girls so that they, too, will be given the education every girl deserves. This way, we ensure that our program will continue to reach many young girls at crucial points in their lives.
Meenakshi Foundation's Board of Directors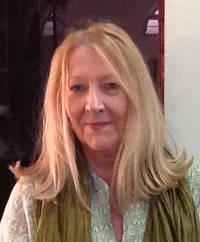 Regine Oesch-Aiyer
Regine grew up in Switzerland and moved to the U.S. after college. She spent 20 years as an executive in the travel division at American Express in New York City before cofounding Agama Gallery. A worldwide traveler with a special love for India, she left her gallery and founded Mindful Journeys, a tour operator to the Indian subcontinent. Having witnessed the plight of girls and women there, including the lack of education, child marriage, child labor, sex trafficking, and dowry death, she decided to found Meenakshi Foundation in 2007. She lives in Western Massachusetts and Bangalore, India.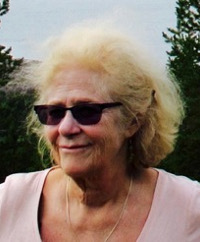 Averill Babson
A trustee of a family foundation, Averill is a long-time supporter of non-profits that seek to improve the health and welfare of children and young adults in the U.S. and worldwide. She has been involved in human rights advocacy and child labor protection issues, as well as in refugee, migration, and asylum and detention issues. She is most interested in helping young women improve their quality of life and career choices, as well as establish and protect their legal rights in relation to gender discrimination and violence towards women. She is married to a lawyer and has three grown daughters.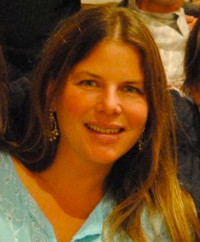 Dayna Bachelder
The daughter of a college professor, the values of education, culture, and travel were instilled in Dayna at a young age. After completing her studies in art and anthropology, she embarked on a design career at the Museum of Fine Arts in Boston. Upon meeting Regine Oesch-Aiyer, she fulfilled a lifelong goal of traveling to India. The strong connection she felt there compelled her to return in a service-oriented capacity, where she lived and worked with the young women of Meenakshi Foundation. She lives in a coastal town in New England with her young son.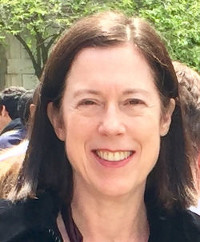 Julia Brennan
Julia has a longstanding interest in education from her stint early in her career reporting on education at The Globe and Mail in Toronto. Her involvement with Meenakshi Foundation grew out of a trip to India in 2012. Julia had a lengthy career at American Express where she held a variety of leadership positions before launching an electronic proxy company for a private equity firm. She graduated from Trinity College, University of Toronto, with a BA in history and received her MBA from the Harvard Business School. She grew up in Montreal, Canada and has lived for many years in New York City with her husband and two grown children, where she is an active volunteer in her community.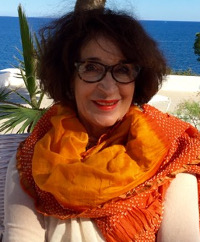 Elsbeth Jordi
Elsbeth, an art historian, astrologer, and bach-flower therapist, is from Bern, Switzerland. She now divides her time among Bern, New York City, and Spain. The mother of three children and grandmother to three, she plays an active role in the arts and in relief projects. She helped 43 Vietnamese boat people build new lives in Switzerland, supported Tibetan refugees who settled in India, sponsored several students from Nepal, and helped build a Swiss eye clinic in Ethiopia. When she visited Regine Oesch-Aiyer in Bangalore in 2005, she was incredibly moved by the hardships the local orphan girls endure and encouraged Regine to transform her Meenakshi project into a U.S.-based nonprofit; a few years later Elsbeth created Swiss Meenakshi Verein.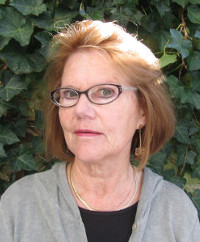 Claudia Oesch
Growing up in Switzerland, social engagement has always been part of Claudia's life. Living and traveling abroad, studying languages in various countries as a student, and living in Saudi Arabia and Iraq as a young wife and mother of two children, opened her eyes to the oppression of women. Her friendship with her sister-in-law, Regine Oesch-Aiyer, as well as two journeys to India and her support of one of the first Meenakshi students, moved Claudia to fully engage in the Meenakshi project. After many years working as an assistant in a psychology institute in Bern, Claudia retired and serves as treasurer and secretary to Swiss Meenakshi Verein.
Mischa Oesch
Mischa is a psychologist and psychotherapist in Bern, Switzerland, where she also works in child protection at the Children's Clinic at the University Hospital. She is the mother of two young children. During her two trips to India with her husband in 2003 and 2005, she learned about the hardships girls and young women suffer. In 2005 her aunt, Regine Oesch-Aiyer, introduced her to the first Meenakshi students in Bangalore. When Swiss Meenakshi Verein was founded, Mischa was delighted to lend her expertise to such a worthy and important cause.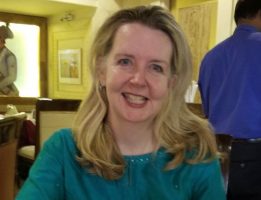 Susan Myers
Susan Myers is passionate about unleashing the potential of young women. She believes that education is the key to enabling that. Susan has worked in a variety of leadership roles in the financial services industry for the past 25 years. Her passion for travel and unbounded curiosity led her to a work assignment in India for several years. While she fell in love with India, she also witnessed the incredibly challenging dynamics that block bright, talented and deserving young women from getting an education. She holds an LL.M in banking and financial law from Boston University, a JD from Suffolk University Law School and a BA in English from the College of the Holy Cross. Susan currently lives in the Boston area.
Partnerships
In 2012 Meenakshi Foundation formed a partnership with Dream School Foundation (DSF) to enhance the delivery of its educational support.
DSF is an Indian-based NGO whose mission is to make the right to quality education, overall development and a happy childhood a reality for every child
The DSF model includes education through high school and beyond, with the goal of creating a democratic and egalitarian world
It's a good match: Meenakshi helps identify the girls, provides financial support, and keeps in close touch with program delivery
DSF provides the infrastructure, personnel, and day-to-day management required to deliver an educational support program in South India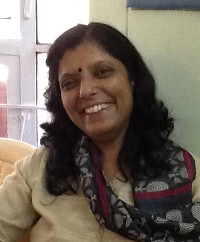 Maitreyee Kumar
Founding Member, Executive Director – Dream School Foundation – Bangalore
Maitreyee started her career as a software professional and worked with multinational software development firms in India and abroad for eight years before she made a shift toward social development. Her desire for social change and her interest in child development led her to join Child Rights and You (CRY). She worked with CRY in the resource generation and volunteer management divisions for nearly a decade and was instrumental in setting up and coordinating the Volunteer Action division. Educated at Pune University with a master's degree in computer science, Maitreyee provides leadership and direction to the organization. She and her husband, a software engineer, have two daughters.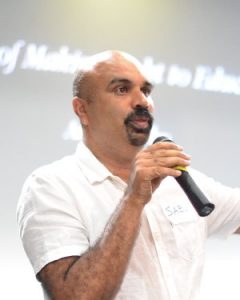 Sabu Joseph
Founding Member, Director Strategy & Partnerships – Dream School Foundation
Sabu worked with the Centre for Environment Education (CEE) in Bangalore, where he initiated and managed projects in environmental and sustainable development. He taught social work and management in IIRM, MATS school of management and was visiting faculty in many management institutions and organizations. His interest lies in training and development; he has conducted various programs in corporate, academic, and NGO settings, and he consults with global organizations on sustainability and enterprise transformation. Sabu earned a master's degree in social work as well as a Commonwealth Secretariat scholarship in environmental education.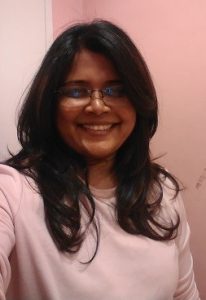 Sharmeela Prakasham
Meenakshi – Dream School Foundation Representative – Bangalore
A graduate of Bangalore University, Sharmeela handled corporate travel for multinational companies for over 18 years. She began her career with Microsoft and then moved to HCL Technologies, America Online (AOL), and IBM India. Shifting to the nonprofit sector, she joined WEConnect, a US-based NGO, as a senior consultant promoting women entrepreneurs. She was thrilled to get an offer to work with Dream School Foundation, fulfilling her ambition to contribute towards the well-being of girls and young women. Sharmeela prides herself on staying abreast of global current affairs, and in her spare time, is devoted to reading, cooking, traveling and knitting.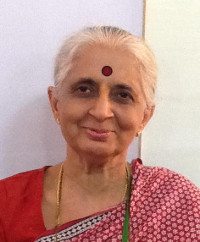 Hema Srinivas
Founder – Saranga Trust
Hema has been a wonderful mentor to Regine for the past 15 years, advising her on Meenakshi Foundation. For thirty years, she has volunteered her time to helping girls and young women in India, specifically those in orphanages and those in rural areas from disadvantaged families. Inspired by her parents and the values they imbued in her, she founded Saranga Trust in 2005 to help girls continue their education after completing tenth grade. Keenly aware of the dangers of early marriages and menial jobs that pull the girls back into the socio-economic situation they grew up in, Hema is passionate about making sure every single girl who seeks help to continue her education gets both financial and emotional support to move on in life with self-confidence and dignity.